Printing won't be the reason your trade show succeeds…
BUT PRINTING COULD BE THE REASON IT FAILS!
If

you're spending time on commercial printing for your next trade show or conference – including show programs, brochures, direct mail, large format printing, banners, and other printing and marketing needs – your opportunity cost is enormous.   While important, print management and production steals valuable time that you could be spending on items that really do make a big difference for the success of your conference or event.

As you know, people who attend trade shows, conferences, and other special events expect great printed materials as part of the experience.  And when they aren't great, someone like you gets blamed. Meanwhile, things that can really matter, from event organization, to hospitality, to transportation and much more, often don't get the attention they deserve because you are spread too thin.

The smart move is to focus on the things that contribute to satisfaction, success and profit, and let someone else worry about whether printing is perfectly executed.

That's where a professional partner like Ferrante & Associates can really pay off… and for reasons that might not have occurred to you, such as:
Call Today
(339) 222-9232
Show me how to be more
successful by partnering with
Ferrante & Associates.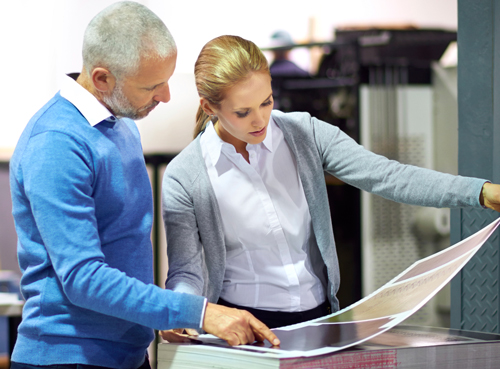 There are things you don't even know that you need to know…but we do.
There are things that we will monitor that you probably can't or won't have time to.
There are excuses that you'll hear over and over from others…but never from us.
Any number of printers can produce conference printing, but only a single source can produce a consistent quality level among all of your materials.
Just a few of the things that you don't know you need to know
…but we do.

Certain presses are more susceptible to "dot gain" and screen density can complicate matters.
The interaction between paper and ink is critical. Sometimes they just don't get along.
One way to guard against print inconsistencies is "G7". It brings production consistency across a variety of equipment, ensuring repeatable quality color consistency.
Not all digital presses are the same. Offset presses use inks. That allows them to reproduce solids evenly.  Digital devices, on the other hand, use toner and the age of the digital press does matter. Older digital presses tend to print solid areas unevenly and color quality and sharpness may vary. Why is this? Ink is a liquid absorbed by the fibers of the paper. Conversely, toner is applied dry and fused to the sheet using a combination of heat and fuser oil that creates a bond.  Older digital presses simply cannot offer the repeatable quality of ink offset.
Even slightly altering the size of certain publications can save money because they'll fit on presses that are more economical to run, with less paper waste after trimming.
There are things that we will monitor that you probably
can't or won't, including …
1 How a piece folds. The way a piece folds can make or break a piece. On large-scale printing, folds can spoil the entire impact, which is why such pieces should often ship flat or rolled.  Or take a smaller piece that needs to fit into an envelope.  Multiple loose edges can prevent machine insertion, creating options that will add to your expense.
2 Posters, banners, and other large format printing usually needs to be hung or mounted to a surface. The type of surface and the nature of the printed piece must be congruent.   Will there be imagery on both sides?  Will one side face a lighted background, requiring a denser opacity to protect the images?  Will walls and other surfaces sustain damage if certain types of hangers, adhesives,  or attachments are used?  Should the pieces be produced using silk screen,  digital, or offset technology? We work with you on these questions before they reach the "Ooops" stage.
3 If you're doing direct mail, have you conducted the appropriate list hygiene? If you're using rented lists, is the list sorted to the optimum "level" for cost savings and do you have a plan for your "multi-names?" Is your offer easily fulfilled?
4 Conference delivery requirements. This seemingly mundane detail is nevertheless critically important. When and where can your materials be delivered?  Whose responsibility is it to get them from the loading dock to your exhibit area?  Are there unions involved in handling and set-up?  Is there a special shipping office?  We address all shipping-related concerns, confirming details with the conference venues in advance and tracking packages to make sure they were received. These extra details aren't addressed by many printers.  But they are when you partner with a full-service group like Ferrante & Associates.
There are excuses that you'll hear over and over from others
…but never from us.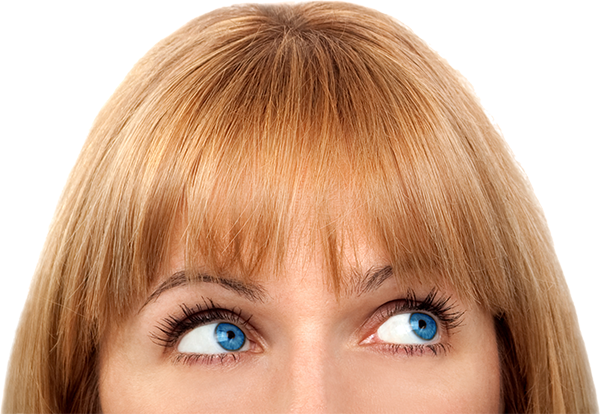 There is a level of quality for trade show and conference print materials that is available from any number of printers, but not all in one place.
Getting the best quality at the best price can be challenging. Even if you're producing just one type of piece, if you choose a vendor who doesn't have the right type of press or the latest technology, your quality and price will suffer.
Just a few specialties Ferrante & Associates offers